Truck Unload Stations
Test Flares
Truck Unload Stations (TUS)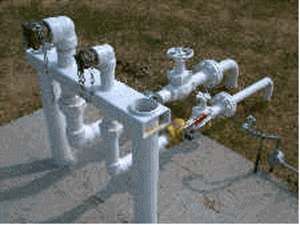 Truck Unload Stations are used to transfer LPG from supply trucks to the storage tank(s). AES truck unload stations are designed to be anchored in a concrete foundation. They come complete with liquid transfer line and vapor return line. They are equipped with control valves, excess flow valves, vent valves, backcheck valves, and breakaway couplings per NFPA 58. Emergency Shutoff Valves (ESV) with pull cable are standard and pneumatically -operated ESV are available as an option.
Cylinder fill stations, i.e. for filling of forklift cylinders, can be supplied separately, or integrated with the truck unload station.

AES TUSs can also be equipped with Methanol Injection Systems.
Model
Number
Description,  Size
Shipping
Weight
TUS-2
 Truck Unload Station, 2" Liquid x 1.25" Vapor
430 lbs.
TUS-3
 Truck Unload Station, 3" Liquid x 2" Vapor
490 lbs.
CFS-1
 Cylinder Fill Station
80 lbs.
MIS-1
 Methanol Injection System  for TUS-2
90 lbs.
MIS-2
 Methanol Injection System  for TUS-3
120 lbs.
Flare Burner Heads (Test Flares)

Test Flares are used during system setup, and for periodical system tests and maintenance. They represent large loads, and allow the system to be tested under simulated load conditions.

AES manufactures standard test flares with 2" or 3" gas lines. Other flares for specific systems are available as customer specials. All AES test flares are equipped with automatic ignition, standing pilot, stainless steel parts, Electronic Flame Safe-guard, and electrically or pneumatically actuated main gas valve.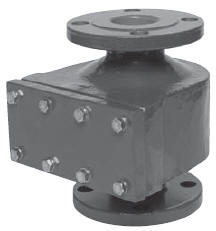 Flame Arrestors with flanged connections, 304 stainless-steel body, and 316L stainless steel element, are available as an option.
Model
Number

Description,  Size

Shipping
Weight

FH-2
Test Flare, 2-inch,  stainless steel parts
250 lbs.
FH-3
Test Flare, 2-inch,  stainless steel parts
350 lbs.
Model
Number

Approximate  Capacity

@ 5 psi
@ 10 psi
@ 15 psi
FH-2
36 MMBTU/h
72 MMBTU/h
101 MMBTU/h
FH-3
108 MMBTU/h
196 MMBTU/h
290 MMBTU/h