Gravitometer GraviBlend™-3
Main Features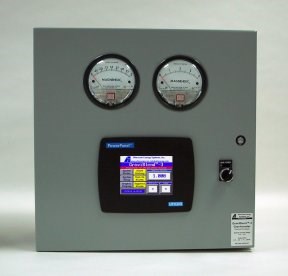 Standard Configuration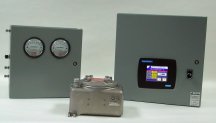 Ex-Proof Configuration with separate Sensor Enclosure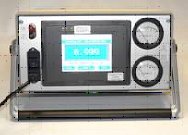 NEW GraviBlend™-3P Portable Version with 6-inch TFT Color LCD Touch Screen
For Mixtures of Propane/Air, Butane/Air, and Propane-Butane/Air.
Color LCD display with touch screen operator interface
Direct Display of Specific Gravity, Wobbe Index Number, and Calorific Value
Analog output 4...20 mA for external recorder.
Fast response time suitable for LPG/Air Mixers
Excellent Accuracy (+/- 1.5 %)
No Reference Gas required
Semi-Automatic Calibration
Alarm Outputs
Ex-Proof Version (GraviBlend™-3E) with separate Sensor Enclosure
Portable Version (GraviBlend™-3P) with metal case and carrying handle.